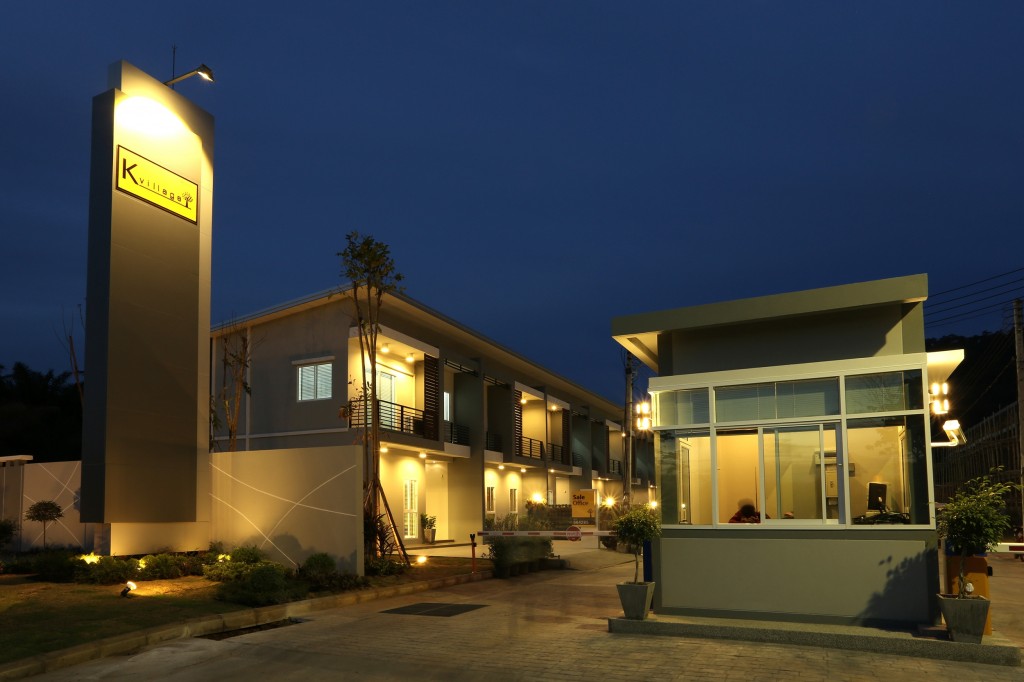 General info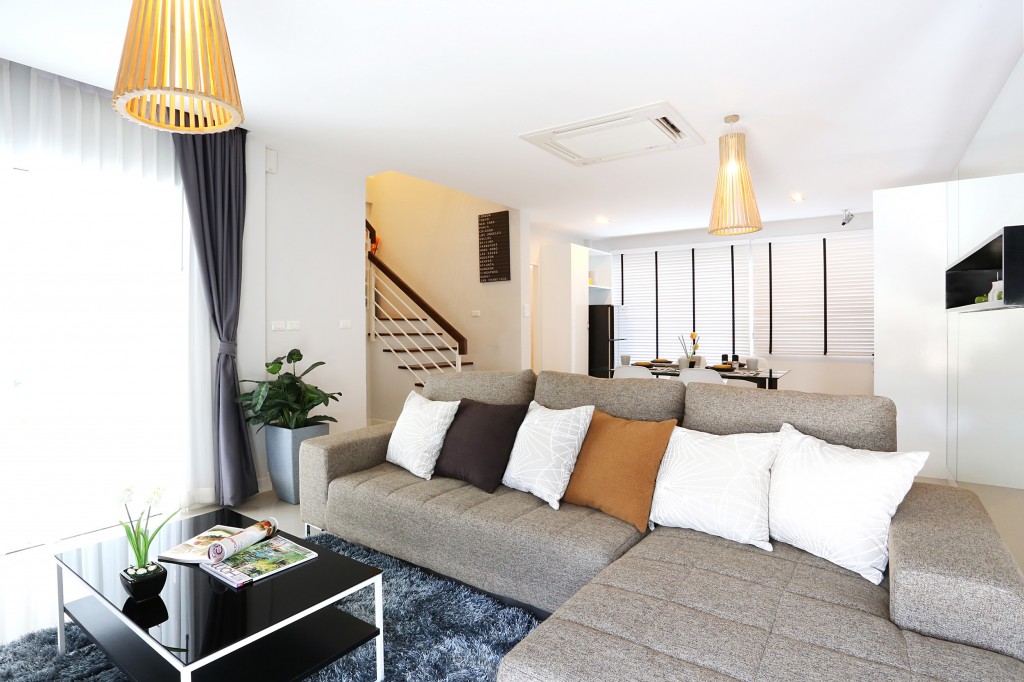 K Village Worth and livable townhome for modern lifestyle fulfill your requirements and desires between nature and modern life in your way. Modern style townhome inspired by the perfect blend of urban living and nature that you deserve, with public park and 24 hour security system. For the beginning of your happy family.
Function and design
Modern lifestyle compatible with Thai cultures by the floor planning arrangement in Thai cardinal directions. The airy living room comes with tinted float glasses. The ventilator under stairs is well designed to support bathroom (for KV2 model). The electrical wiring system in wall, TV&TEL connector spot and other facilities are well selected for you.

NEWS AND PROMOTIONS
New community for your modern life .
3 Bedroom
2 Bathroom 2 Parking 
 SOLD OUT
Special offers:
1,000 liter underground water storage tank (no worry about water supply problem)
Pest control system
Waste water treatment tank
Electrical wiring system in wall, TV connector spot, telephone and air conditioner.
These items are not offered for free as they are included in the projects standard.
Don miss out a chance: contact 075-664-285
Project details and accommodation facilities
Within only 46 units of blissful area
Fully equipped for your desire
24 hour security service
CCTV & Automatic Barrier Gate (key Card)
Public park in front of the property
12 meter width road inside the property
Location:
New community connecting urban living and nature
Baan Taladkao, Moo 8, Tapprik , Muang district, Krabi
Only 1.2 kilometers from Petchkasem road (Cooperative office of Krabi province)
Surrounded by leading department stores : Macro Krabi, Lotus Krabi, Big C Krabi, Outlet Village, Big Ben
Clinics : Chariyatham polyclinic, Dr.Thakon clinic
Educational institutions: Pokapanichnukul school, Muang Krabi school, Institute of physical education, Tesaban school (taladkao)
Banks : Kasikorn bank (taladkao), Government saving bank (taladkao), bank for Agriculture and Agricultural Co-operatives (BAAC) (taladkao),Bank of Ayudhaya (taladkao).
Restaurants: Palm Ngern restaurant, KoiKulakasai restaurant, Muang Krabi coffee restaurant, Duck noodle(taladkao).
Market : Taladkao (nearby Krabi bus terminal)
Gas stations : Shell, PTT, Bangchak, Esso
Relaxing and sport areas: Mini golf field, sport area and swimming pool of Institute of physical education, swimming pool of Ban Suanpluksa Krabi.
Electrical appliances and home decoration suppliers : Thainiyom (taladkao), Chor Lohakij, Vor Kijcharoen
* Companys condition apply.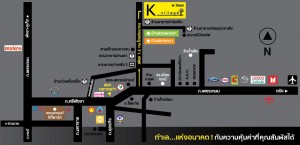 Home style
View larger version

 
 

2-storey modern style townhome

Perfect location, sophisticated, hi-class
3 bedrooms 2 bathrooms, 2 parking places

Dining room and split-level kitchen


 

 

 
 

2-storey modern style townhome

Splendid, sumptuousness, high standard
Perfection of your life completed by your desire
Superb design and worth utility
Contact us
Easy access to every place
 

Contact Us :

Project owner : Chuan Development Property Company Limited
Address : Moo 8, Tapprik, Muang district, Krabi
Sales office : please call 075664285
Email : cpn_property@yahoo.co.th
           info@cpnproperty.co.th

 
Featured photograph on website consists of photograph on location, photograph on location with simulated atmosphere and simulated graphic.
Should you have any questions regarding any photographs, please contact our customer service staffs or visit our projects site 081-535-6775